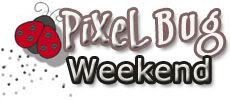 This is the highlight of our Saturday...

I gained another godchild over the weekend! :)

Hubby dedicated a friend's child at Pixie Forrest, Festival Mall.

It was also his 3rd birthday party so my kids had a blast with all the games and prizes!

And to end the day, they were even given free ride-all-you-can passes... it was Toby's first time to ride without mommy... aw... he is really growing up na!